Want the feel of a 1-2-1 PT without following an online workout?
Dial in as a family, train with your mates or if you're working from home, with your colleagues. Our virtual sessions aren't like you normally see online, our trainers will programme and monitor your form as you workout, correcting, motivating and supporting you every step of the way.

Get In Touch

Looking for an online trucking?
We've always been "The gym that comes to you", and we want to make sure we stay true to these key principles now we've started to offer our personal training services remotely. We don't believe that one size fits all, so you won't find us posting online workouts without clear guidance and instruction.
Remote online personal training
Trainer-led sessions
Programmes suited to your needs
Sessions adapted to your availability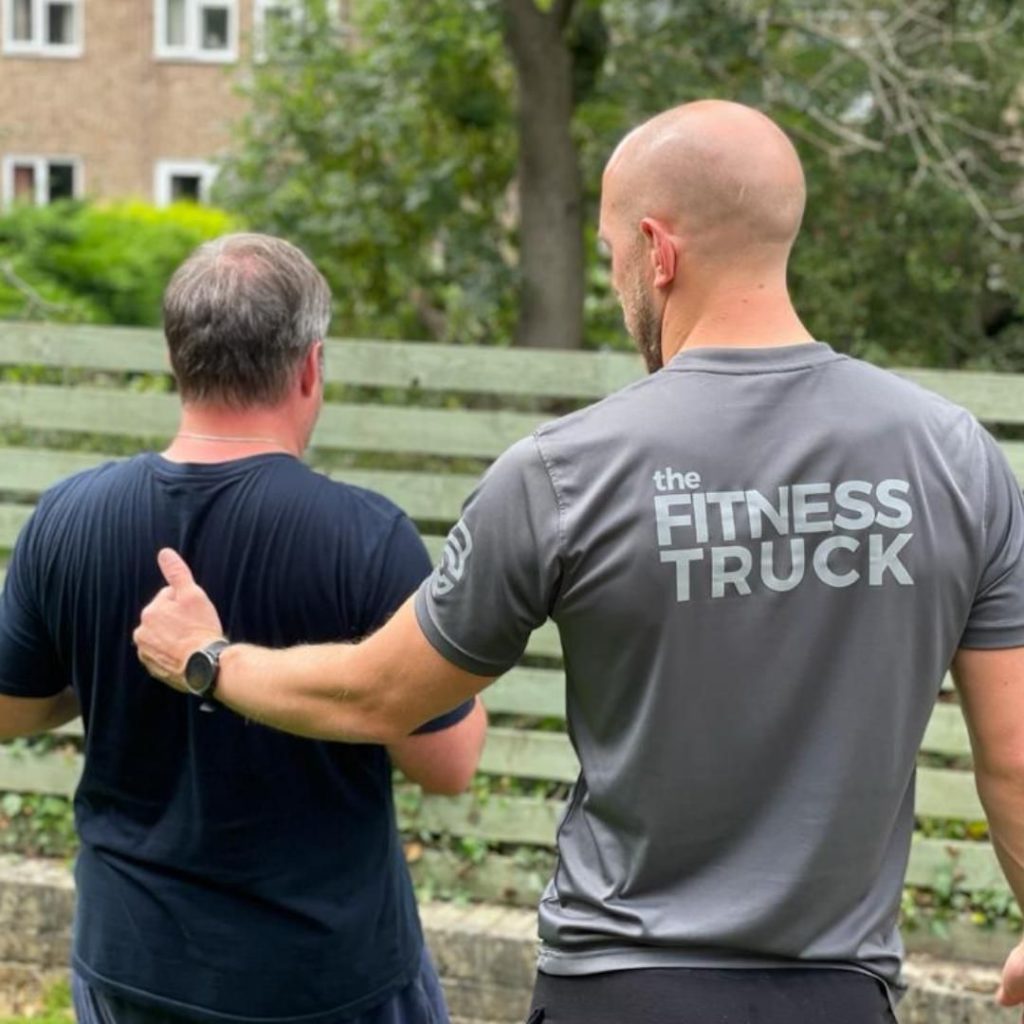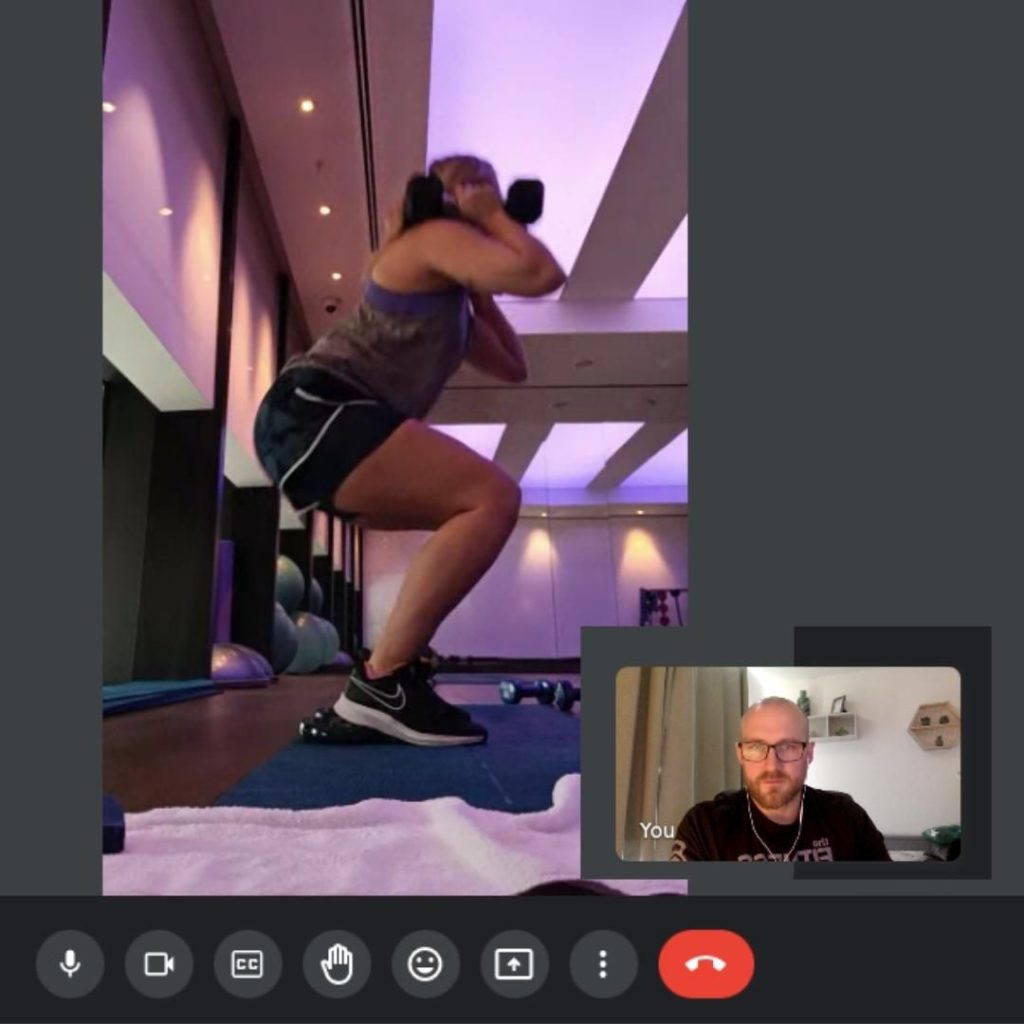 How our Virtual Training Works
We'll work with your diary to book you a regular slot, and make sure we're meeting your personal needs when we assign your trainer. Together, we'll run through what you'll need for your first session, and get you set up.
You'll be given secure access to dial in to your session – we keep it completely private, so it will just be you (or your group) and your trainer. We'll be guiding you through your workout, showing you the exercises & checking your form.
What are the Fitness Truck sessions like?
We like to make fitness fun and accessible to everyone, so our sessions are always varied to keep things interesting. Our trainers will check your form throughout (we'll always do a Movement Analysis with you to check how you move) and we might suggest ways to modify movement so that you get the most from your workout. We'll ensure you're able to complete each exercise safely and with the correct techniques – then we'll start adding in some more advanced work.
We're based in South Yorkshire – lots of our sessions are around Sheffield and Rotherham, even over in the Peak District. We're regularly up to Doncaster and down in Worksop/Bolsover/Chesterfield too. Since we're the gym that comes to you (have Truck, will travel!) you let us know where you'd like to meet us.
We can Truck you in a 1m x 1m space if needed. If you have space in the garden, in the kitchen or on the drive, we'll make it work!
For our Corporate Truckers, any outdoor space or indoor meeting room can be manipulated to support your sessions.
Our Truck is packed full of functional gym equipment – things like Slam Balls, TRX Straps, Battle Ropes, Dumbbells, a Reebok Deck, Resistance Bands, Sparring Pads and a functional speaker to blast some tunes out too. We specialise in functional fitness, so sessions will use some of our equipment and we'll often include bodyweight and plyometrics/cardio style movements too. If all of this sounds like a foreign language, don't panic – we'll guide you through it all!
Our sessions typically last between 40 minutes to 1 hour – depending on the intensity we're working at and on the outcome goals you have set. We can work within your existing commitments, so if you're limited on time, we'll help you fit in shorter sessions.
It's up to you how your Personal sessions go. You can choose to have 1-to-1 Personal Training, couples fitness for you and your partner or we can run whole family sessions where the kids can get involved too during the holidays.
In our Corporate sessions, anyone and everyone can join in (up to 12 attendees per session).
For Group PT, grab your friends and work out together, spreading the cost in a more manageable way.