There are a huge number of reasons why you might consider working with a personal trainer – perhaps it's all completely new to you, maybe you're carefully getting back into fitness after an injury, or possibly you're training for something specific and need to tailor your workouts accordingly. Unsurprisingly, there are thousands of PTs out there – all offering something different, all with their own style, and (let's be honest!) all with varying levels of competency. So how on earth do you know who is right for you, especially if you fall into the 'newbie' category? We've put together 7 things to help you filter out the good from the bad, before deciding whether a personal trainer is "the one". 
1) Do I need a personal trainer?
This is a really valid question, and it's the first thing you should be considering: what do you want them to help you with? Not all trainers are made the same; even though we offer personal training services, we are the first ones to say we're not going to be for everyone – and that's fine. Not everyone wants a PT, and of those who do, not everyone will benefit from our style of training. Before getting in touch with anyone, you should spend some time establishing what you are hoping to achieve:
Are you looking for visible results?
Do you want to be able to run 5k?
Are you trying to build muscle?
Do you want to be able to run marathons?
Do you want to see a huge body transformation?
Do you want to enter a powerlifting competition?
Would you simply like to feel fitter and develop some healthier habits?
Once you understand your own goal(s), it becomes a lot easier to find a trainer who aligns with this, and who specialises in this sort of work. If you don't know what you're aiming for, your trainer won't either and you risk spending a lot of time, a lot of effort and a LOT of money, and still feeling frustrated that you're not getting anywhere.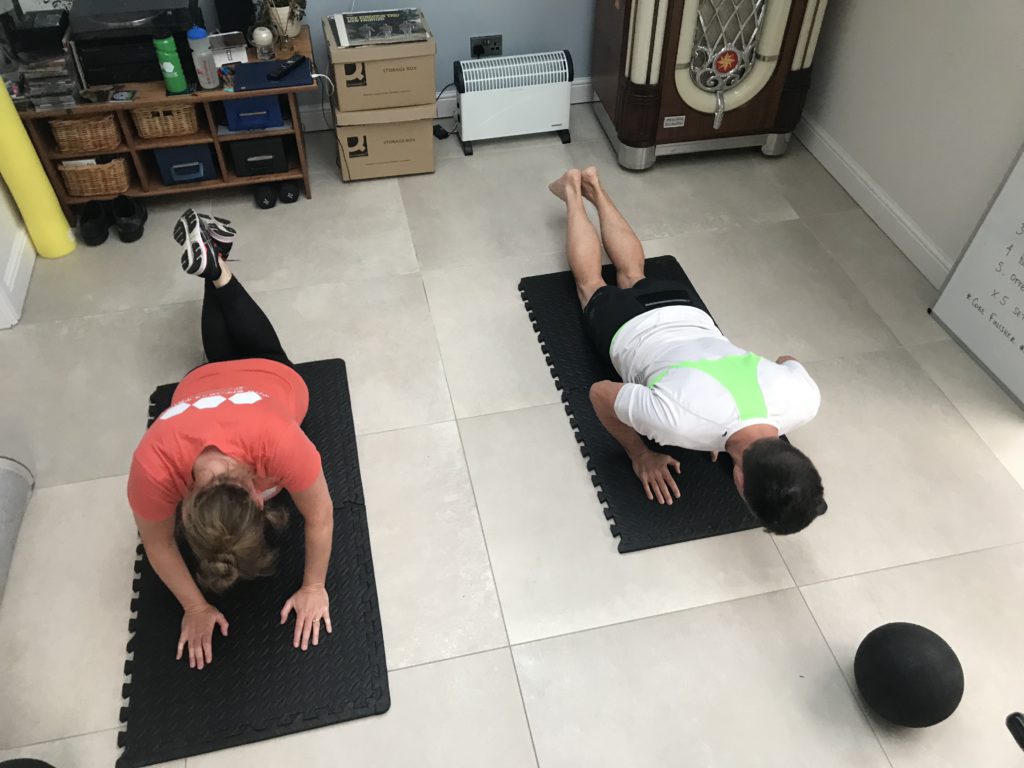 2) What are the benefits of working with a personal trainer?
Well, once you've spent the time and found a trainer who is a good fit, the potential benefits are huge. Even some of the fittest people get incredible results when working with the right trainer for their needs. The key benefit is outlined in the job title: PERSONAL trainer. It's one of our founding principles – we believe things should be personal to you. Everyone starts at different points, with differing abilities. The key benefit of a good PT is that they know the level you're starting at and can adapt any training program to work for you. If you've got an old, niggling injury, they can work on ways to build up strength around the affected area and can advise you on which movements you'll need to avoid. Having a personal trainer demonstrate and assist you with the correct techniques is invaluable. They will ensure your form is correct – meaning you are actually working the muscle groups you're trying to target, and they will greatly reduce your risk of injury. Nothing will set you back like 8 weeks in bed with a bad back from poor form!
Your PT will hold you accountable. This is one of the main reasons we exist and we have long-term clients! It takes relatively little time to understand what our clients want to work on, and to put together the programs to help them do this. Making sure that they actually put the work in, however, is a different matter. It takes consistency, and a lot of motivation to start seeing progress. How many nights have you set your wake-up alarm an hour early to go to the gym before work, only to switch it off and stay in bed come the morning? Well that's where we come in; it's a whole lot more difficult to back out if you know your trainer is waiting for you there – or (even better) with The Fitness Truck, knocking on your front door!
Your trainer should help you to get the most out of each session. When you're exercising on your own, it's all too easy to lose focus during a workout – especially if you're tired or you're finding it hard. When you work with a PT though, they've planned out each exercise, each set and each rep with your goals in mind. You have a fixed amount of time to benefit from their coaching, which helps you to stay focussed. The sessions with them will often be more structured than your own, and if they sense that you're getting fatigued and your form is suffering, they know how adapt the session so you still get your workout with the full benefit of their input.
3) What else can a personal trainer help with?
Your relationship with your personal trainer isn't usually
restricted to the hour or two each week that you're actually working face to
face with them. Our clients often message us with updates on their own
workouts, they do our 'daily workouts' and tell us their reps/times, they share
their recipe ideas. We love the community feel that we've built with our
truckers, and you should get something similar from your personal trainer.
Sure, everyone will have their own style of doing things, and different clients
may want different levels of communication but a lot of the time, your PT
becomes part trainer, part therapist, part dietician, part life coach! This is
why it's so important to find someone you feel comfortable working with and who
fully understands what you're trying to achieve.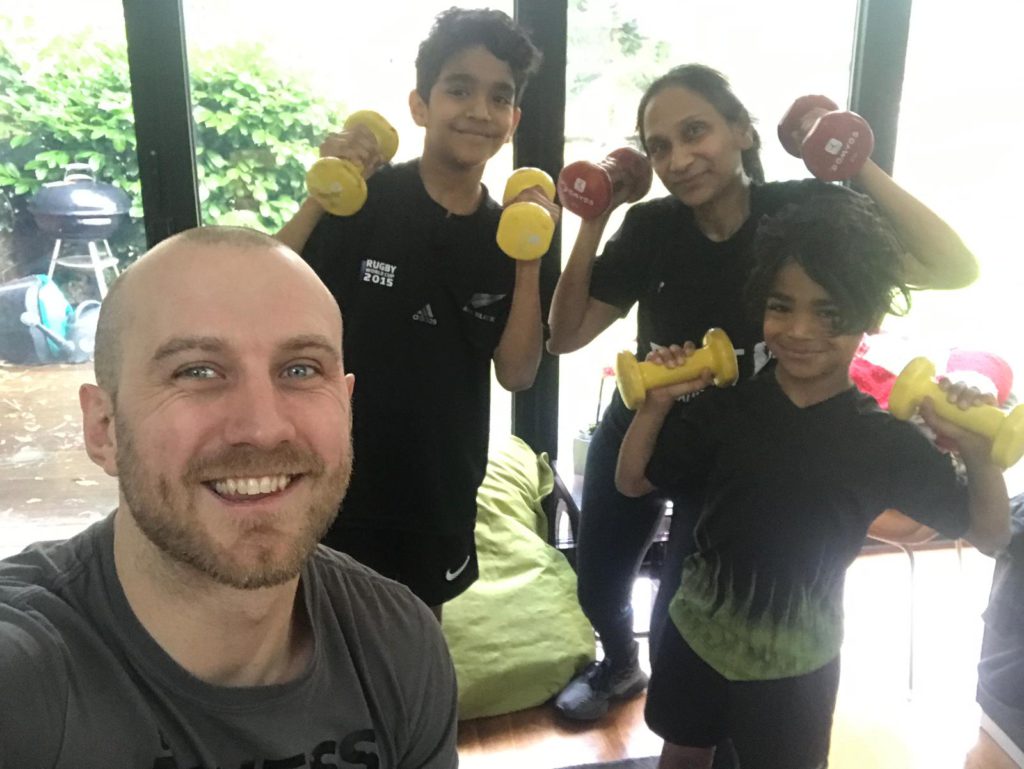 4) What should a personal trainer do?
You've taken the time to do your research about them, how they work and the credentials they have. The very first thing your personal trainer should be doing is returning the favour! Expect your first meeting(s) with them to be more of a consultation than doing any physical activity, and make sure you feel like they are properly listening to what you want. In order for them to truly personalise what you'll be doing, they need to understand a few things about you first. They'll want to know what previous experience (if any) you've had with using some of the equipment, how physically fit you are to start with, and most importantly, what you're hoping to achieve. A good PT should be honest about how realistic your targets and timeframes are – don't be disheartened if they advise you to scale things back a bit, it's better to start off knowing what you can achieve, than get disappointed after 12 weeks hard work when you didn't hit an impossible goal.
Your trainer should take the time to learn about any aches, pains, existing conditions or injuries – and it's really important for you to be honest here. Failing to tell them about that dodgy knee from the outset may cause lasting damage later on which could easily have been avoided.
They will often want to know about your diet too – this isn't to catch you out or to judge what you've been doing so far. Be honest here, as it will help your trainer assess if your targets can be reached, or if some additional dietary changes are needed to set you on your way.
When you start training together, one of the main things your PT should do is be present. One of our biggest bugbears at the gym is seeing a PT on their phone while they're in session with a client. We have a no-phones rule during training sessions, and we recommend you look for this with any good PT. You've paid for their full focus and attention during that time, and that's what you should expect – you're not getting any benefit from them whilst they're scrolling through Instagram. Which brings us on to…
5) What should a personal trainer NOT do?
Aside from spending time on their phones or chatting with other trainers during your session, there are a few other things that, for us, ring alarm bells.
First up, they shouldn't be giving you instructions that you find confusing. Whether that's using too many acronyms or terms that you're not familiar with (eg. AMRAP, Pyramids, supersets), or not being clear about the repetitions or timings you should stick to. You shouldn't need a glossary to work with a PT – you're paying them to teach you how to work out properly, and that includes explaining the terminology associated with what you're doing. If there are any instructions you're not familiar with, ASK. A good PT will be more than happy to take the time to explain so you're sure.
Your trainer should not be vague about your goals either. You should know from the outset what you can expect from your trainer, and what they expect from you. They should be clear about what they think is achievable and in what sort of time frame. Far too often, personal trainers can spend months on end working with a client who doesn't look or feel any different than when they started; a cynic might argue they're just interested in taking the money…
Your trainer should not take the place of a nutritionist (unless they also have the relevant qualifications in that field). Whilst you can expect some reasonable guidance from them in terms of making healthier choices and eating to support your goals, they should not be devising full meal plans for you. Are they a qualified personal trainer or are they a dietician? If the answer is "both" then great – but if not, they shouldn't be mapping out every last calorie you'll consume.
This may seem an obvious one, but your trainer shouldn't make you sad! If you end up dreading every session as it approaches, then something isn't working. Whilst you may never be the type of person who absolutely LOVES exercise, you shouldn't totally hate it either. A good trainer will help you play to your strengths, improve weaker areas and generally make you feel good about working out. At the end of your hour together, yes you'll be tired but there should be a sense of achievement and positivity from a job well done.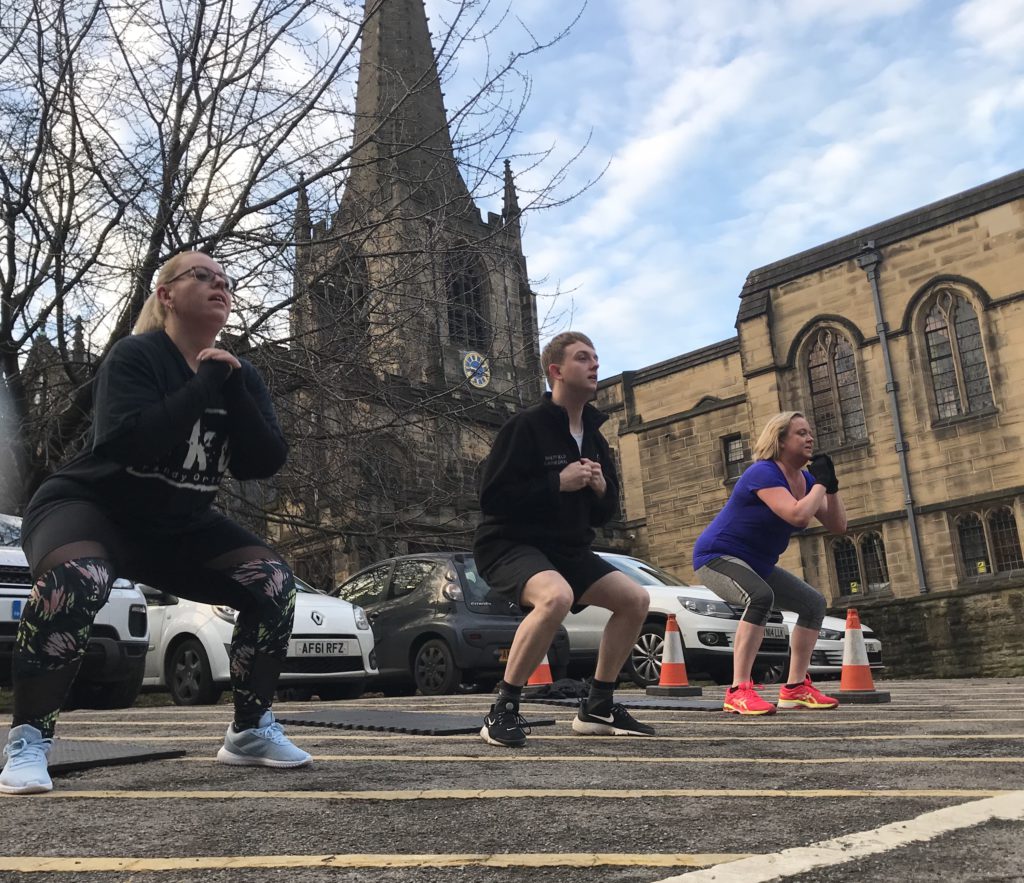 How much does a personal trainer cost?
This will vary significantly depending on things like:
Where you live – if you're in London, expect to pay a premium. If you're in a small town, you'll likely see lower fares
How frequently you want your sessions
How niche is the type of training you're looking for
The reputation / demand for your particular Personal Trainer
The facility in which you'll be training – for some, you'll also have to be a paying member of the gym where they work, but others have their own facilities included in their costs
Taking all these points into account, you can reasonably expect to pay between £30-£65 per hour to work with a trainer.
Don't fall into the trap of thinking that those who charge the highest prices or have the most exclusive facilities must be the best option. It all goes back to point one, knowing why you want to work with a trainer and what you want to achieve. If you find someone that's completely on board with your goals, properly takes the time to get to know you and understands how you work, then they are "the best" for you, price tag aside.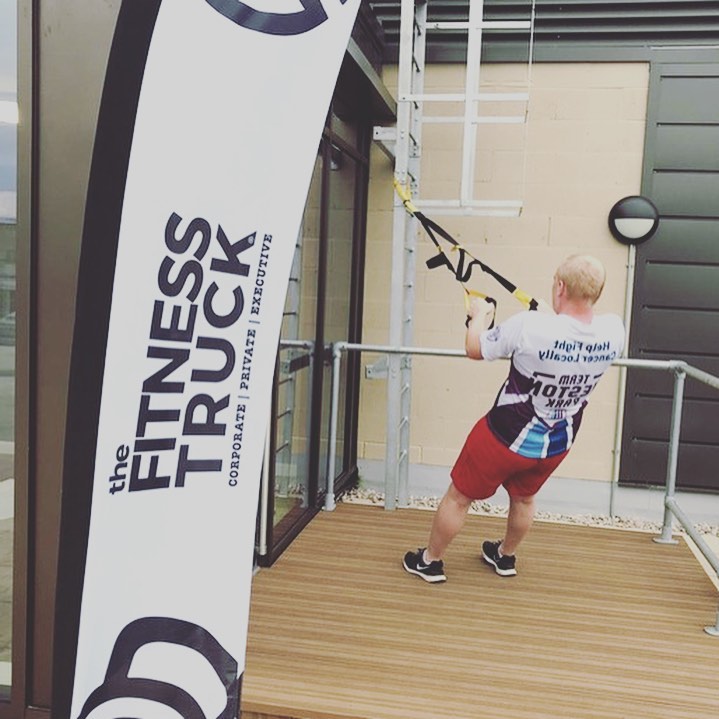 7) How long should you have a personal trainer?
This is tied-in closely with what you're wanting to get out of the arrangement. If you've a set deadline (eg. You're signed up for a half-marathon in the summer) this will likely dictate how many sessions per week you'll need to take you from your starting point to being event-ready. If it's more open ended, and you're just looking to "feel fitter" then possibly you'll start off with more frequent sessions (perhaps 2-3 each week) until it naturally becomes your routine. After this, you can scale back to once per week, knowing you'll put the work in yourself as well.
Either way, you should know from the outset what is expected from each side. If you've got a target in mind – perhaps a big holiday or a wedding – then you and your trainer should agree how frequently you'll need to work (either together or independently) to be ready for this date. If you view your trainer more as your Mr Motivator, then you may choose to set up a long-term arrangement with no specific end date. Just make sure that you're clear on what you want from the outset, and keep things under review to ensure you're still happy with the set-up.