TEL 07866 753828
Mental Health: Boost Your Mood by Staying Active
Ahead of next week's mental health awareness week, we'd already planned an article about how regular exercise and activity can benefit not only your physical state, but your mental wellbeing too. Now that we're here and ready to write – in the midst of a global pandemic, dealing with a rapidly evolving situation and not knowing what the future may hold – we honestly couldn't think of a better time to get into this topic.
As personal trainers, we'll see our clients every week – often on multiple occasions. This means that we're there to share both the good times and the bad. We hear about the promotions, the holidays and the special occasions, and we share the excitement. But we also hear about the stressful weeks at work when everything seems to have gone wrong. We hear about the plans that fell through, about difficult decisions and sad circumstances.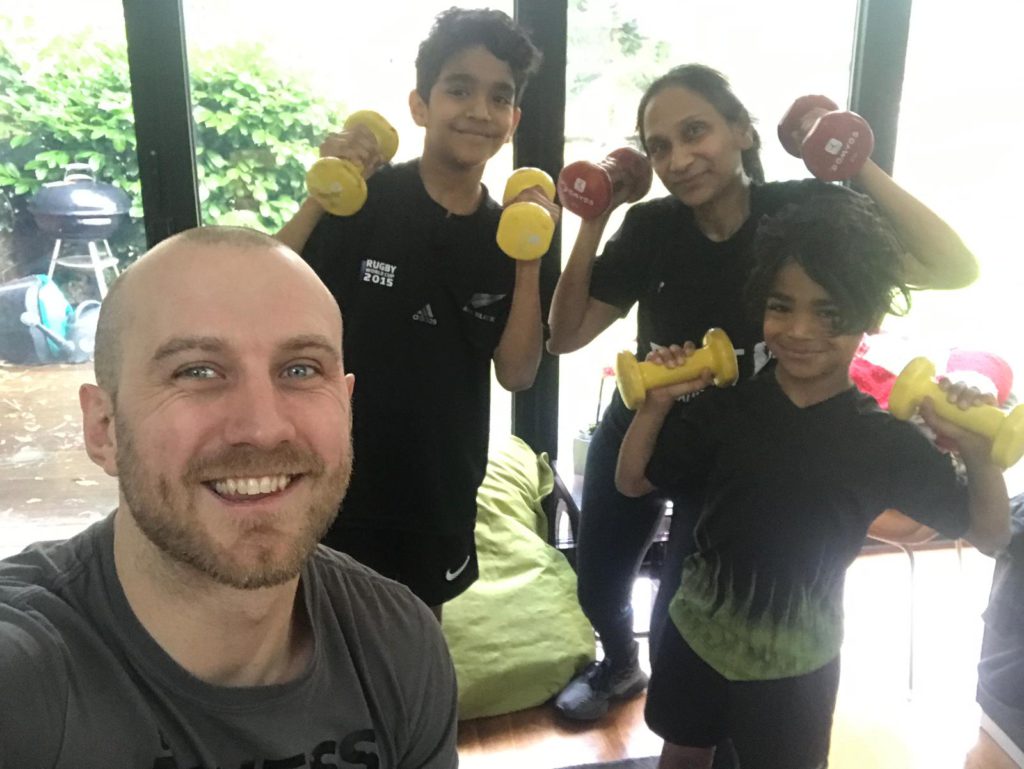 As much as we're there to help our clients achieve their goals and improve their physical fitness, we're also there as a form of mental support. We act as counsellors, mediators or sometimes we're simply there as a sounding board. And we wouldn't have it any other way. Maintaining good mental health is just as important as keeping physically fit.
Let's Get Physical (and a bit scientific, too)
We're all well aware that staying active and exercising regularly is a great way to keep your weight in check, increase your physical strength and help add years to your life. There are studies showing additional benefits like lower blood pressure, fewer cases of diabetes and a lower risk of heart disease. For many though, this isn't what excites them and gets them out the door each day; people who have incorporated frequent exercise into their weekly routines are often more motivated to keep going by the "feel good factor", the huge mood boost they experience as a result. Whether it's feeling pumped at the end of a weights session, or having benefitted from half an hour of clear headspace whilst out on a run, there are plenty of studies (not to mention anecdotal evidence) demonstrating how getting active helps to improve memory, relieves stress, regulates sleep patterns, boosts energy levels and reduces feelings of anxiety, ADHD and depression.
Despite all this, lots of us still think of working out as a chore, and instead identify our "happy place" as being on the sofa armed with Netflix and a selection of snacks. So, what is it about exercise that actually gives us such a boost?
Well, whilst you might think it's your muscles doing all the work, some of the biggest changes are, in fact, happening in your brain. The brain is made up of billions of cells (called neurons) that communicate by transmitting chemical signals between each other. These chemical signals (called neurotransmitters) are responsible for how you feel, how you think, and how you behave. It's two particular neurotransmitters that are released when you exercise – endorphins and serotonin – which give you that "feel-good" sensation. Endorphins work to reduce our perception of pain, and boost feelings of pleasure (our natural version of drugs like morphine). Serotonin – sometimes called the "happy chemical" – helps to regulate your mood. Here's where it gets really interesting; one of the best-known conditions associated with low serotonin levels is depression. As a result, the basis of a lot of the treatment for those with depression is to try to increase their serotonin levels. Often, this is done with medication – antidepressants.
In a report on exercise therapy commissioned by the Mental Health Foundation though, they describe a "substantial body of evidence" demonstrating that physical exercise can also be very effective in helping people suffering with depression. One of the great things about exercise being used in this way is that it can be done as a preventative healthcare treatment. This means that physical activity can be introduced much sooner than medication would be, to help people in tackling early feelings of depression and anxiety before they become a much bigger, more debilitating issue. This strategy is something all of us could benefit from day-to-day; understanding the science behind how exercise helps improve our mood could well provide that extra motivation to get out there and get active after a busy & stressful day.
Less talk, more action
If only it were that simple! If you're not in the best space mentally, it can be very hard to motivate yourself to get physically active. It's often a spiral of allowing negative feelings to take hold – convincing yourself that you can't do something ("you'll never manage to run that far"), or perhaps that you won't be good enough ("everyone in the gym will be looking at you"). In fact, that's how lots of our clients had been feeling before they started working with us.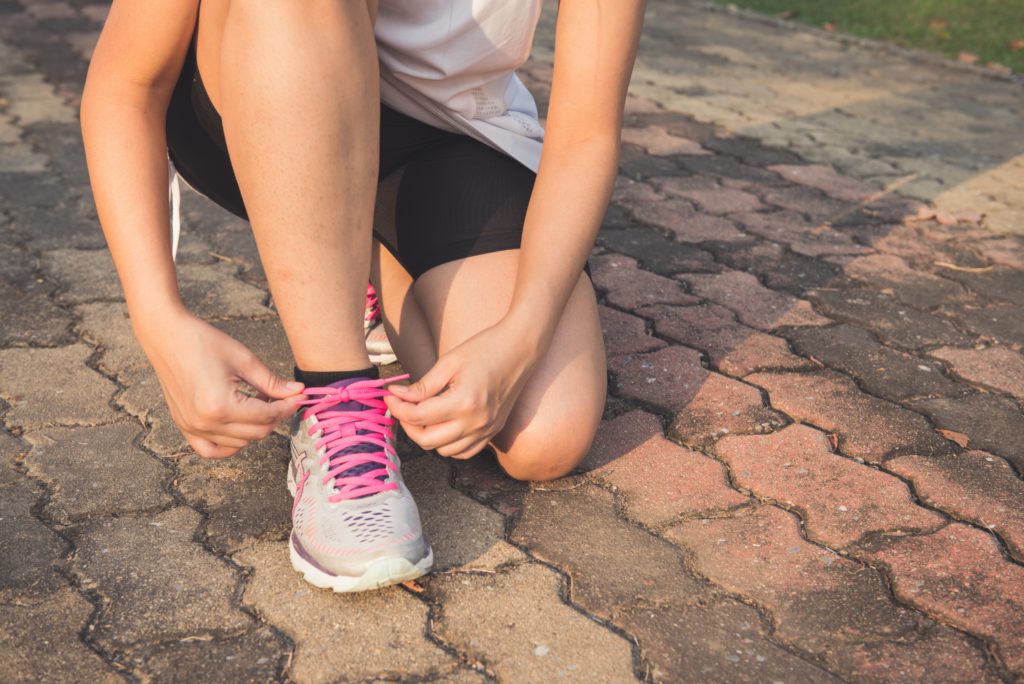 The perception is often that gyms or exercise classes will be full of lycra-clad gods and goddesses, bodies honed to perfection and not an ounce of fat between them. Whilst that's not been our actual experience (OK, there's always one, but they're certainly not in the majority!) we completely understand how this thought process can be enough to convince anyone that fitness isn't for them. Taking up exercise can be a significant lifestyle shift, especially for clients who may have difficulties with motivation. Add elements of anxiety, depression and stress into the mix and it's easy to see how someone battling with these issues doesn't immediately want to grab their trainers.
But where to get started?
Get outdoors! If the idea of attending a fitness class or gym session fills you with dread… don't go! Instead, head out for a walk, a run or a bike-ride – whether that's in the park or round the neighbourhood, you'll benefit from the combination of getting exercise, some fresh air and a hit of vitamin D. If you're just starting out (or getting back in) with running, try the Couch to 5K app designed to guide you through building up your distance. Put together a playlist to keep you motivated (check out our monthly playlists for some inspiration), listen to a podcast or an audiobook and treat this as your mental 'time out'.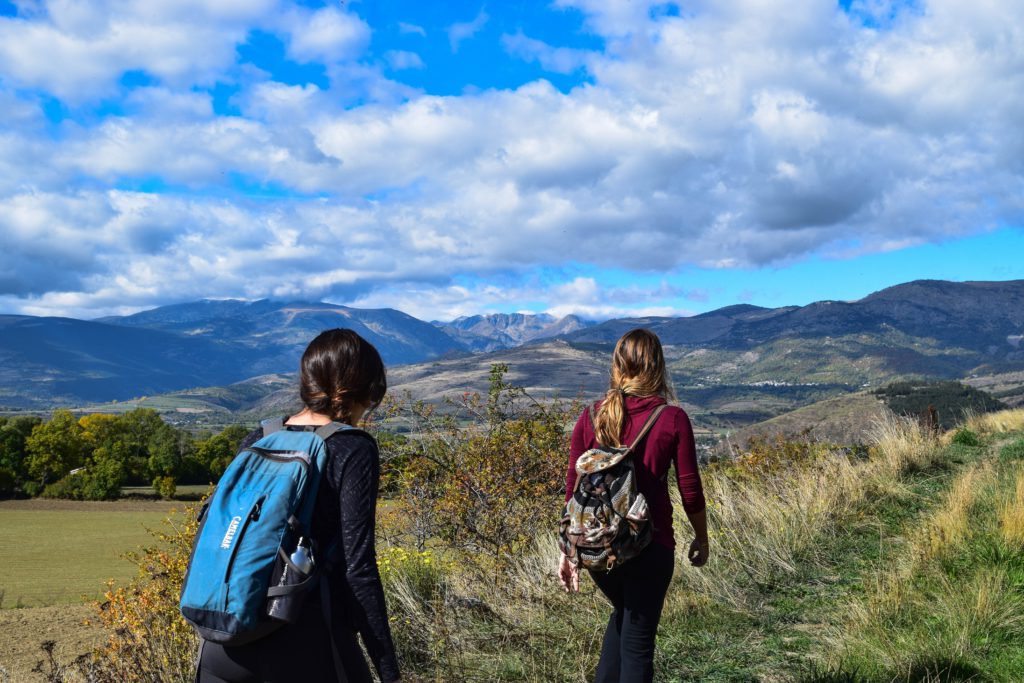 Try to go green! A research team at the University of Exeter found people who were surrounded by greener areas experienced an immediate improvement in their mental health. Whilst a complete relocation may not be on the cards, tackling a project outdoors is a perfect way to boost your mood, and can also be a great way to improve your NEAT.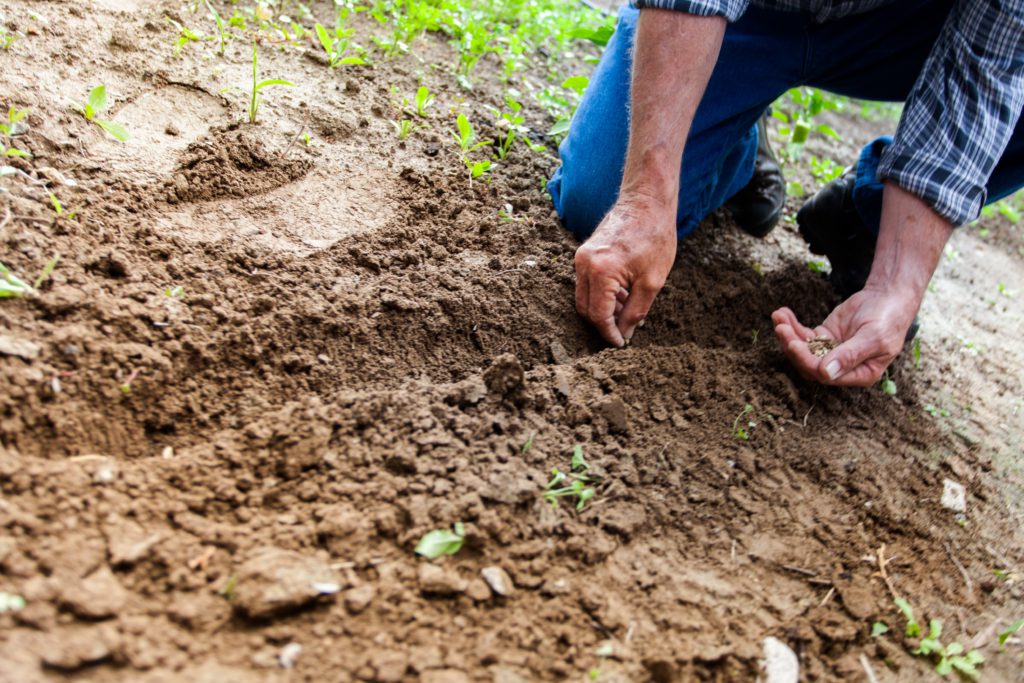 Even if you don't have a garden, local projects like the Green Gyms run by The Conservation Volunteers can help by providing outdoor, green spaces combined, and mean you can benefit from physical activity through conservation.
Get a group together! As the famous saying goes, "no man is an island" – for the moment, we've been told to stop non-essential contact with others and we've had to adapt to this as our new normal – but this definitely doesn't mean cutting off all contact with the outside world. When it comes to taking care of our mental wellbeing, keeping in touch with friends and family is essential.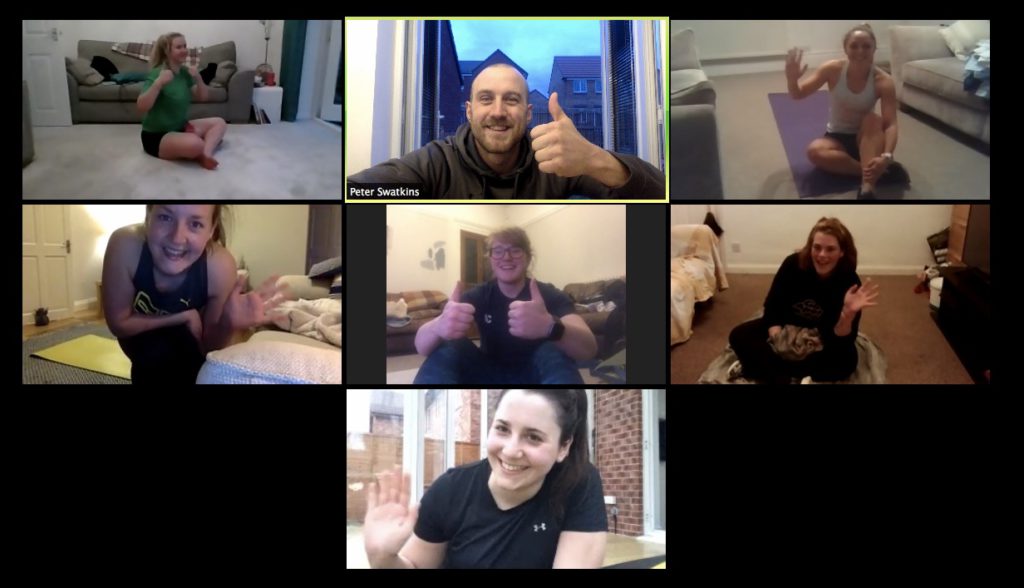 Whether your group gets together in person or over video, it's a lot easier (and far more fun) to do your workout with others. Pre-lockdown, we'd work with groups of colleagues for an after work fitness session, and have groups of friends getting together to train together. At the moment, we've got sports teams joining us at The Fitness Truck to do their weekly training sessions over Zoom, and grandparents dialling in to keep fit and catch up with the grandkids. Whichever way we do it, what we know is that having other people join you helps to keep you accountable, keep you motivated and keep it more upbeat than if you go it alone. Taking part as a group gives you a great distraction, and lets you have some time away from the cycle of negative thoughts that feed into a negative mental state.
In our Lockdown Live series on Instagram, we have a chat with some of our contacts from both within the health & fitness industry and more broadly. On Wednesday 13th May, we're speaking with Jamie Broadley, who is a Staff Wellbeing Lead within the NHS. We'll be hearing about the changes he's seen in his role over the last couple of months, some of the challenges he's faced, and getting his insight into how we can all take better care of our mental health.
Support and Resources
Whether you're already feeling the benefit of working out each week, if you're ready to get moving or just finding your feet, the most important advice we can offer is that you don't stay silent. Whatever you're dealing with, however you're feeling, it's really important that you talk about it. This could be with family and friends if you've got people you're comfortable speaking to – or if you'd prefer, there are charities and organisations who offer both online resources and over-the-phone support.
We've compiled a list of just a few of the resources out there, to help you get started:
Charities & Organisations
Apps
Podcasts
Share this post
Share on facebook Share on google Share on twitter Share on linkedin Share on pinterest Share on print Share on email
© The Fitness Truck Ltd All rights reserved
Facebook-f
Instagram
Twitter
Linkedin-in